Nightingale Housing
Water saving is easy, no matter where you live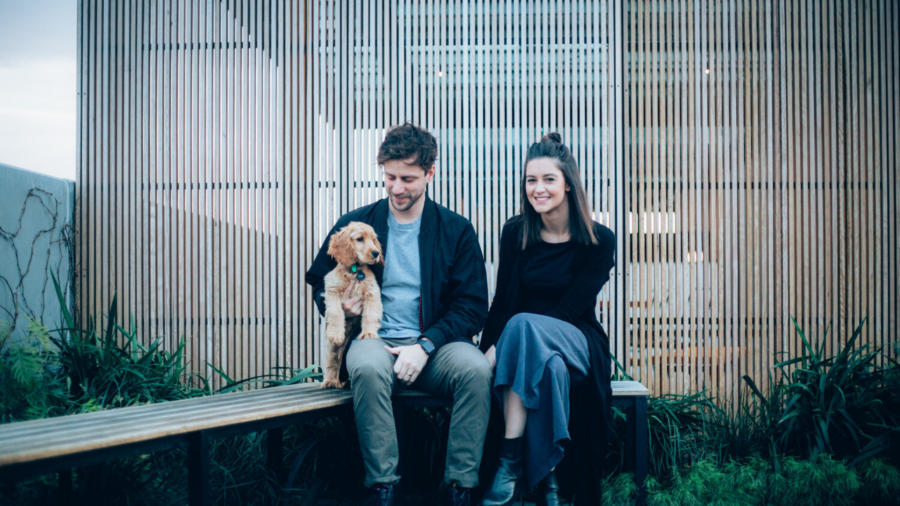 "Water saving is very important to us, if we can do our small bit in trying to save water it goes a long way to all of us at Nightingale being more water smart," says Oran.
He's lived in the Nightingale 1 building for four years with his wife Emma and their dog Raff.
Nightingale 1 is no ordinary apartment building. It was created by Breathe Architecture in 2014 as the first in a now celebrated series of developments that prioritise sustainability, affordability and community. 
The pride of being part of a sustainable community flows out into Oran's daily life.
"We have a water timer in the garden that's a good way of only using what we need. We try to use the dishwasher as much as we can to eliminate rinsing and there's the obvious one of trying to keep most showers as short as possible," he says. 
Oran, Emma and Raff's apartment includes water efficient taps and fixtures, and they share a rooftop laundry and water tanks, which water shared gardens, greenery and veggie boxes.
Kate Longley works for Nightingale Housing, managing the model that has now spread from its Brunswick roots to regional Victoria and as far as Adelaide, demonstrating the growing thirst for sustainable, community living. 
"Nightingale is based on the idea of living simply. We deliver well built, sustainable homes that are minimal and honest. Our mission has been to create housing that people can afford, which fosters deep social connection and importantly, is kind to a planet in crisis.  Water is a precious resource. Each project is designed with protection of this resource in mind, so that residents can save water without even thinking about it," she says.
Both Oran and Kate agreed that, no matter where you live, there are simple ways to save water and make a difference.
Oran's biggest tip? Using a moisture metre for your plants so you don't over water them.
Kate says saving water also means saving money.
"Small adjustments such as waiting until there is a full load of washing or load of dishes before turning on an appliance, using clever planting solutions like wicking beds, and irrigation timers optimised for the right times of day all save water and so reduce water bills."
"And if there is space and budget to install a rainwater tank at home, the water collected can then be used for toilets, laundry and garden irrigation, reducing drinking water consumption and water bills."